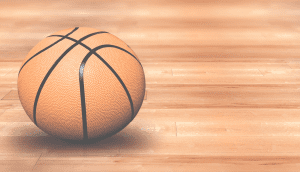 The Youth Basketball Skills Camp and League is back for 2019! Early registration ends December 1st and registration ends January 5. Camp will be held on January 12 for all age groups. The K-3rd grade league will play on Saturdays and the 4th grade league will play on Sundays from January 19 – March 9.
FAQ's
How do I register?
You can download and print a registration form here or pick one up from Family Center Welcome Desk.  Forms may returned at the Welcome Desk or mailed to 505 N. Dayton St., Davison, 48423.
Will my child's coach contact me?
No, coach's will not contact you.  You will meet them on the day of camp.
How will I know who my child's coach is?
Coach's will have their team assignments at camp on January 12th.
What time should my child arrive at camp on January 12th?
Kdg & 1st grade: 10-11:30am
2nd & 3rd grade: 12-1:30pm
4th grade: 2-3:30pm
*These times are for the camp only.
T-shirts will be distributed at camp on January 12th.
When will my child be given their schedule?
The children will be given the league schedule at camp.
Are there practice days/times?
The children will practice 1/2 hr prior to their game time.  It is shown on the schedule which will be distributed at camp.
Can I request a coach and/or that my child be placed on a team with another child?
We will consider all requests and do our best to fill them but cannot guarantee placement.  Please indicate your request on the registration form.