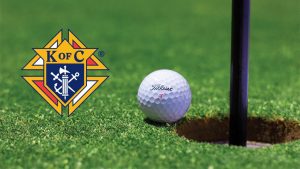 Bishop Joseph Albers Council 4090 invites you to participate in the 26th Annual F.S.C. Leroy White Golf Outing!
The outing will be held at the Cooper Ridge Golf Course, 8475 E. Atherton Road, Davison, MI 48423. The cost is $35 per person. The format will be a 4 man scramble where teams are randomly picked from A, B, C, D classified players. Play begins promptly at 9:00 a.m. with a shotgun start. Players must be in golf carts and ready to start by 8:45 a.m.
Meal and refreshments following golf at St. John, 404 N. Dayton Street, Building 450, Davison, MI 48423.
Prize money will be awarded.
Questions? Contact Carl Knieper (810) 653-6738.