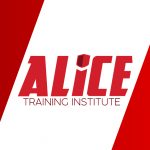 It's not fun to imagine worst-case scenarios. But being prepared for them can help put your mind at ease. On Wednesday, September 25 from 6:00 p.m. – 8:00 p.m., 
ALICE
 training will be offered in the Blessed Sacrament St. Joseph Hall. 
ALICE
 stands for Alert, Lockdown, Counter, Evacuate and is designed to prepare you for what to do in the event of an active shooter. Having a plan in place can help you stay calm and react quickly in an emergency.