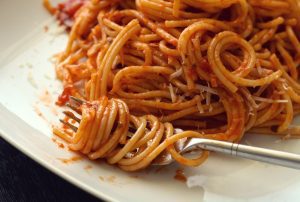 Join us for an all you can eat Spaghetti Dinner hosted by the Knights of Columbus! Dinner will be held in the St. John Parish Hall (450 Building) on Thursday, May 12 from 4:00 p.m. to 7:00 p.m.
$7.00 for adults, children 10 and under free.
Proceeds donated to Fr. Dieudonné for his trip to visit his family in Burundi. Call Carl Knieper at (810) 653-6738 with questions.