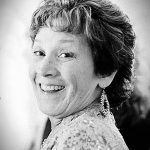 Glassburn, Cheryl A.- of Davison, age 56, passed away Thursday, August 29, 2019 at her residence. A funeral service will be held 12 PM Wednesday, September 4, 2019 at Allen Funeral Home, 9136 Davison Rd., Davison, MI 48423; Rev. Fr. Andrew A. Czajkowski officiating. Cremation will take place following the service. Visitation will take place from 1-8 PM Tuesday, September 3, 2019 and one hour prior to the service on Wednesday. In lieu of flowers, memorial contributions may be made to the Leukemia & Lymphoma Society Light the Night Walk ( https://pages.lls.org/ltn/mi/annarbor19/teamcheri ).
Cheryl was born in Flint, MI on February 21, 1963, daughter of Henry "Evans" and Sharon (Gillis) Miller. Cheri, as she was known to many, grew up in a loving Woodrow Avenue home with her three siblings, enjoying her childhood with dear neighborhood friends. A 1981 graduate of Flint Central High School, Cheri went on to march in Michigan State University's color guard before returning home to complete her B.B.A. at the University of Michigan-Flint. Cheri took that degree and tenaciously worked her way up through the automotive industry.
Though the consummate corporate woman, it was her personal and family life that truly defined Cheri. She married David in October of 1987 and the two began a life of adventures together (remodeling and building homes, vacationing, raising dogs, and making the best of every situation). In 1995, they welcomed their son Garrett into the world and Cheri found further purpose in her role as a mother. Nurturing his growth with weekend trips and museum outings, entertaining (spoiling) him with shopping trips, and even encouraging his love of sports, Cheri was as much a mother as she was a friend and confidant to her son. One of her happiest days was watching him marry her beloved daughter-in-law, Hillary.
Cheri took pride in her outdoor spaces (ponds and gardens) in which she spent many sunny days with her dogs—Champ and Duke most recently—who loved her dearly. Cheri adored the time she spent with her family building a cabin in Cheboygan near the beaches of Lake Huron. When not visiting lighthouses, she loved lounging on those beaches, spotting freighters with a beer and book in hand, and Dave and Garrett at her side.
When diagnosed with T-cell lymphoma in 2015, Cheri approached her battle with cancer with strength and resolve, even maintaining her work at Dura Automotive through her chemotherapy treatments. As the disease came and went in various forms over the past four years, she never wavered. After recent weeks in the hospital, Cheri had bravely made her peace and decided to transition from this life in the comfort of her home, surrounded by her family and beloved dogs.
Cheryl is survived by: Parents, Henry and Sharon Miller; Husband, David; Son, Garrett and his wife Hillary; 3 siblings, Randall (Lynette) Miller, Andrea (Ken) Peters, Cynthia (Bradley) Grimes; many other loving family members and friends.