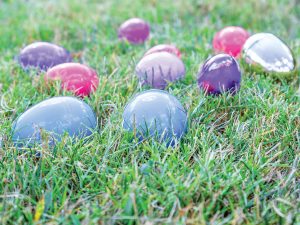 Come join in the fun! Join us for an Easter Egg Hunt on Saturday, April 20 at 12:15 p.m. at Blessed Sacrament. Lunch will be served after the hunt.
Please RSVP via email stjohnprep@gmail.com or phone (810) 658-2875 with the following information: Family name, number of chilren (10 and under) attending, number of other family members attending, and what lunch item you're bringing (chips, vegetables, or fruit).
Please remember those in need in the City of Flint by bringing a donation of diapers, baby wipes, hand sanitizer, or liquid formula. Items will be donated to St. Mary Catholic Church in Flint.