EDGE is the name of the Middle School Religious Education program. All 5th through 8th grade students registering for our Parish Religious Education Program (PREP) at any location are enrolled in the EDGE program.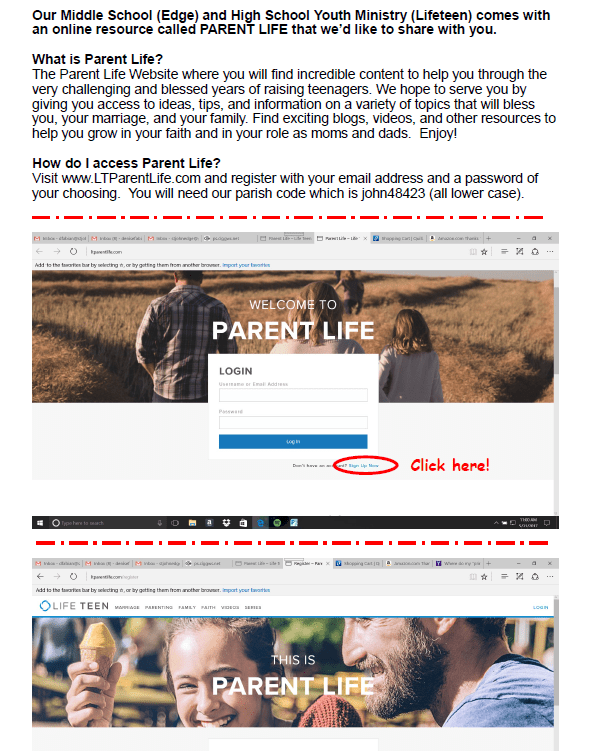 Hours of Operation
Monday through Friday 9:00 a.m. – 5:00 p.m.
Address
St. John P.R.E.P. Office
505 N. Dayton St.
Davison, MI 48423
Contact Numbers
Voicemail messages can be left at the numbers listed below or e-mail can be sent as indicated.
Phone: (810) 653-4056 (office)
Fax: (810) 652-0310
Voice Mail: (810) 658-4776 (+ext)
Jan Gravel
Director of Religious Education, PreK-4, Interim
(810) 652-0304 ext. 236
stjohnprep@gmail.com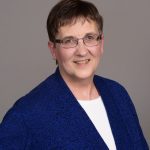 Sue Schroeder
Secretary
(810) 653-4056
sschroeder@stjohndavison.org
Volunteering
The Parish Religious Education Program (P.R.E.P.) is seeking volunteers for the 2019-2020 school year. There are many areas needing your time and talent, including:
Pre-K-4th Grade: Classroom Catechists, Classroom Aides, Hallway Monitors, Office help, help with special events.
EDGE (5th-8th Grade): Small Group Mentors, help with special events, Senior Thanksgiving Dinner committee.
Youth Group & Confirmation: Small Group Mentors for both programs, kitchen helpers, help with special events
Choirs: Singing Angels Choir
To volunteer your time, please fill out the form below by telling us your name, telephone number, and when you would like to volunteer.