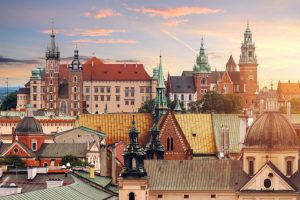 Join Fr. Andrew's trip to Discover Poland, August 6-17, 2022! More details here.
A recording of the information Zoom meeting can be found here: https://collette.zoom.us/rec/share/ProMiCpVc0O1C3AJC6dBg8bWipz2JekWG4jWq4hD_nXn4pIVfkB07ap3mK3lNNZb.slw0muHoSVI9qWFR
Highlights include: Warsaw, Choices on Tour, Malbork Castle, Gdansk, Solidarity Shipyards, Torun, Gingerbread Baking, Wroclaw, Jasna Góra Monastery, Black Madonna, Krakow, Auschwitz, Folklore Show & Dinner.