The Youth Ministry Office at St. John is located in the Family Center next to the Youth/Reflection Room and is open Monday – Thursday, 8:00 a.m. – 2:00 p.m. Closed Fridays. The office will also be open on Sundays from 5:30 p.m. – 7:30 p.m. during Youth Group and Confirmation sessions.
High School Drop-In dates and times to be determined after October 1.
2023-2024 Registration Information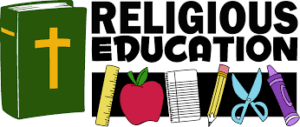 Welcome to another Religious Ed year! 
Youth Group and Confirmation classes begin Sunday, October 1st from 6:00 p.m. – 7:30 p.m.
2023-2024 Online Registration and Payment is now available!
Click Here for Registration Form
First Class Only: All parents and students meet in Church for a prayer service with Fr. Andrew, Commissioning of Catechists, short meeting, and Meet the teachers at 6:00 pm (after the 5:00 p.m. Mass) on Sunday, September 24th. Actual in-classroom sessions begin Sunday, October 1st at 6:00 pm and Tuesday, October 3rd at 5:45 p.m. All sessions are held in the St. John Family Center.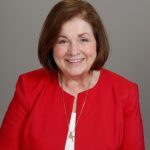 Rebecca (Becky) Beck
High School Youth Minister, Confirmation Coordinator, Young Adult Ministry
stjohnyouth505@gmail.com
(810) 658-2875