Welcome!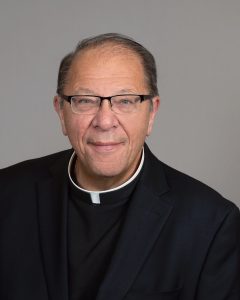 Welcome to the Website for The Catholic Community of St. John the Evangelist/Davison and Blessed Sacrament/Burton. Seek and explore the vibrant dynamic of both our campuses that are home to 7,425 persons, 2,845 families from 66 zip codes. We are two lungs with heart as we strive to know, love and serve the Lord and one another. ~Fr. Andrew
God made us a family. We need one another. We love one another. We study together. We work together. We play together. We worship together. Together we hear God's word.  Together we serve our God. Together we hope for heaven. These are our hopes and ideals. Help us attain them, O God. Through Jesus Our Lord. Amen
Pastor's Weekly Prayer Intention
Parish News
Retrouvaille Marriage Weekend

-

Put a spark back in your marriage this holiday season! The Retrouvaille Program is for Married Couples Struggling in their Relationship.…

...

2023 Youth Basketball

-

The Youth Basketball Skills Camp and League is back for 2023! FAQ'S How do I register? Registration forms and payment…

...

Immaculate Conception Mass Schedule

-

Come celebrate the Feast of the Immaculate Conception with us! Remember, this is a holy day of obligation. Wednesday, December…

...