Welcome!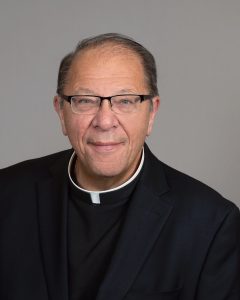 Welcome to the Website for The Catholic Community of St. John the Evangelist/Davison and Blessed Sacrament/Burton. Seek and explore the vibrant dynamic of both our campuses that are home to 7,678 persons, 2,955 families from 50 zip codes. We are two lungs with heart as we strive to know, love and serve the Lord and one another. ~Fr. Andrew
God made us a family. We need one another. We love one another. We study together. We work together. We play together. We worship together. Together we hear God's word.  Together we serve our God. Together we hope for heaven. These are our hopes and ideals. Help us attain them, O God. Through Jesus Our Lord. Amen
Pastor's Weekly Prayer Intention
Parish News
Holy Week Schedule

-

Holy Week Masses will be live streamed on our Face Book page on the following days and times: Holy Thursday,…

...

Bishop Boyea on Coronavirus

-

Please see the latest from Bishop Boyea on the Diocese of Lansing will be handling the Coronavirus outbreak below: Suspension…

...

33 Day at-home Retreat

-

Join our 33 Days at-home retreat starting April 10! Pick up a booklet at any entrance of the church between 8…

...