Welcome!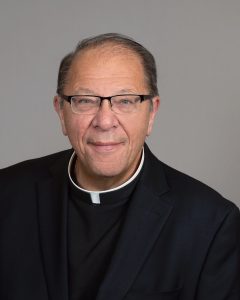 Welcome to the Website for The Catholic Community of St. John the Evangelist/Davison and Blessed Sacrament/Burton. Seek and explore the vibrant dynamic of both our campuses that are home to 7,678 persons, 2,955 families from 50 zip codes. We are two lungs with heart as we strive to know, love and serve the Lord and one another. ~Fr. Andrew
God made us a family. We need one another. We love one another. We study together. We work together. We play together. We worship together. Together we hear God's word.  Together we serve our God. Together we hope for heaven. These are our hopes and ideals. Help us attain them, O God. Through Jesus Our Lord. Amen
Pastor's Weekly Prayer Intention
Parish News
Sign-Up for FORMED

-

FORMED is an exciting new gateway to the best Catholic teaching videos, books, and audio talks to deepen your parishioners'…

...

Andy's Attic Sale

-

It's never too early to start planning! Andy's Attic is looking for donations and volunteers. We want to welcome you…

...

2019 Oktoberfest Raffle

-

There are $11,000.00 worth of prizes this year. We're asking each household to buy or sell one book of tickets:…

...