Welcome!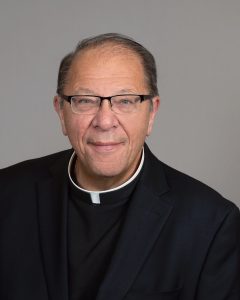 Welcome to the Website for The Catholic Community of St. John the Evangelist/Davison and Blessed Sacrament/Burton. Seek and explore the vibrant dynamic of both our campuses that are home to 7,425 persons, 2,845 families from 66 zip codes. We are two lungs with heart as we strive to know, love and serve the Lord and one another. ~Fr. Andrew
God made us a family. We need one another. We love one another. We study together. We work together. We play together. We worship together. Together we hear God's word.  Together we serve our God. Together we hope for heaven. These are our hopes and ideals. Help us attain them, O God. Through Jesus Our Lord. Amen
Pastor's Weekly Prayer Intention
Parish News
Fabulous Fish Fry

-

Our annual Fish Fry is Friday, October 13 from 2:30 p.m. - 7:00 p.m. in the Parish Hall. We can't…

...

5th Annual Diocese of Lansing Rosary Congress

-

St. John's will be participating in the 5th Annual Diocese of Lansing Rosary Congress and we are looking for participants…

...

Andy's Attic Book Sale

-

Calling all book lovers and people who like to read! Here is a chance to buy from over 2,000 plus…

...