Welcome!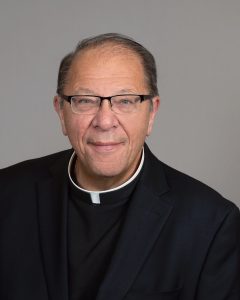 Welcome to the Website for The Catholic Community of St. John the Evangelist/Davison and Blessed Sacrament/Burton. Seek and explore the vibrant dynamic of both our campuses that are home to 7,686 persons, 2,939 families from 69 zip codes. We are two lungs with heart as we strive to know, love and serve the Lord and one another. ~Fr. Andrew
God made us a family. We need one another. We love one another. We study together. We work together. We play together. We worship together. Together we hear God's word.  Together we serve our God. Together we hope for heaven. These are our hopes and ideals. Help us attain them, O God. Through Jesus Our Lord. Amen
Pastor's Weekly Prayer Intention
Parish News
Blessed is She Women's Group

-

Join us for a Misericordia Faith Study. It is a deep dive into the Corporal and Spiritual Works of Mercy…

...

Register for Religious Ed!

-

Register online anywhere or print out a registration form at home! There is a $10 discount if registration is completed by…

...

Wellness Center July Special

-

It's that time of year again! Stop by the Wellness Center anytime during the month of July to get $50…

...