Welcome!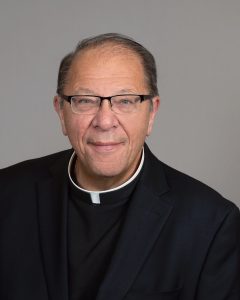 Welcome to the Website for The Catholic Community of St. John the Evangelist/Davison and Blessed Sacrament/Burton. Seek and explore the vibrant dynamic of both our campuses that are home to 7,678 persons, 2,955 families from 50 zip codes. We are two lungs with heart as we strive to know, love and serve the Lord and one another. ~Fr. Andrew
God made us a family. We need one another. We love one another. We study together. We work together. We play together. We worship together. Together we hear God's word.  Together we serve our God. Together we hope for heaven. These are our hopes and ideals. Help us attain them, O God. Through Jesus Our Lord. Amen
Pastor's Weekly Prayer Intention
Parish News
2021-22 Religious Ed. Registration

-

To register for Pre K-12 grade Religious Education online, click here! (All sessions this year are back in the classroom).…

...

Men-on-Fire Catholic Men's Night

-

Men-on-Fire Thursday, June 17. This month's Speaker is Dr. Ralph Martin speaking on "A Church in Crisis: Pathways Forward." President…

...

New Relaxed Mask Order

-

Recent guidance from the CDC states that "Fully vaccinated people no longer  need to wear a mask or physically distance…

...