P.R.E.P. (Parish Religious Education Program)
Catechesis of the Good Shepherd (Ages 3-5 years including Kindergarten), Elementary through 6th grade sessions and Middle School grades 7 & 8, nurture the faith formation and religious education of our Parish children through formal sessions (approx. September – May).
2023-2024 Registration Information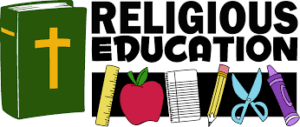 Welcome to another Religious Ed year!
Class Schedule (same as last year):
Sunday Gr. 1-8, 6:00 – 7:15 p.m.
Sunday Gr. 9-12, 6:00 – 7:30 p.m. (including Confirmation)
Tuesday Gr. PK-6, 5:45 – 7:00 p.m.
2023-2024 Online Registration and Payment is now available!
Click Here for Registration Form
First Class Only: All parents and students meet in Church for a prayer service with Fr. Andrew, Commissioning of Catechists, short meeting, and Meet the teachers at 6:00 pm (after the 5:00 p.m. Mass) on Sunday, September 24th. Actual in-classroom sessions begin Sunday, October 1st at 6:00 pm and Tuesday, October 3rd at 5:45 p.m. All sessions are held in the St. John Family Center.
If you have questions, please call Chris Maniaci at (810) 658-4776 ext. 236, Becky Beck at (810) 658-2875, or Sue Schroeder in the Rel. Ed. office at (810) 653-4056. See you soon!
Religious Ed. Office Hours of Operation
Monday – Thursday, 9:00 a.m. – 4:00 p.m.
Closed Fridays.
Address
505 N. Dayton Street
Davison, MI 48423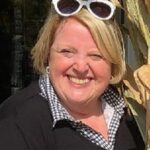 Chris Maniaci
Coordinator of Religious Education, PreK-8
(810) 658-4776 ext. 236
cmaniaci@stjohndavison.org­
­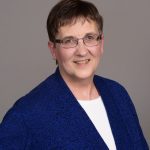 Sue Schroeder
Secretary
(810) 653-4056
sschroeder@stjohndavison.org
­
Current News