P.R.E.P. (Parish Religious Education Program)
Catechesis of the Good Shepherd (Ages 3-5 years including Kindergarten), Elementary through 6th grade sessions and Middle School grades 7 & 8, nurture the faith formation and religious education of our Parish children through formal sessions (approx. September – May).
2022-2023 Registration Information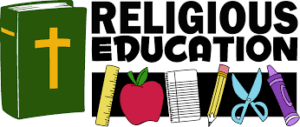 Welcome to another Religious Ed year! 
There are a few changes for the registration process this year so read below for directions and a link to the registration form. One change at your request is online payments! The cost is still only $50 per student.
2022-2023 Online Registration and Payment is now available!
1. Click on the button below for the registration form. Enter all info and fill in payment choice. If Installments is chosen, click tab for Automatic Payments, choose dates to pay, (minimum $10.00 due at registration). Choose "help with Processing Fee" & SUBMIT. You'll be directed to Sign-in to Online Giving and at bottom Create New Account. Fill in info and Remember Your Password. That's it!
2. All students in family can be registered on same form. Click box "Add another student" after each student.
3. An email will be sent to verify success in registration and payment.
Online Registration Form
First Class Only: All Parents and Students meet in Church for a prayer service with Fr. Andrew and a short meeting to explain procedures for this year and meet the teachers.
If you have questions, please call Jan Gravel at (810) 658-4776 ext, 236, Becky Beck at (810) 658-2875, or Sue Schroeder in the Rel. Ed. office at (810) 653-4056. See you soon!
All Sunday Classes begin on Sunday, September 18th, 2022.
Grades 1 ~ 6 Class time is 6:00 p.m. – 7:15 p.m.
New this year: Grades 7 & 8, Grades 9-12, & Confirmation Grades 9-12 are on Sunday evenings this year! Class time is 6:00 p.m. – 8:00 p.m. (No more Wednesday classes!)
All Tuesday Classes begin on Tuesday, September 20th, 2022
Grades PK ~ 6 Class time is 5:45 p.m. – 7:00 p.m.
ALL ARE WELCOME!
Religious Ed. Office Hours of Operation
Monday – Thursday, 9:00 a.m. – 4:00 p.m.
Closed Fridays.
Address
505 N. Dayton Street
Davison, MI 48423
Contact Numbers
Voice mail messages can be left at the numbers listed below or e-mail can be sent as indicated
Phone: (810) 653-4056 (office)
Fax: (810) 652-0310
Voice Mail: (810) 658-4776 (+ext)
Jan Gravel
Director of Religious Education, PreK-8
(810) 652-0304 ext. 236
jgravel@stjohndavison.org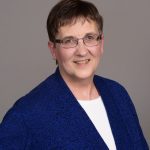 Sue Schroeder
Secretary
(810) 652-0304 ext. 237
sschroeder@stjohndavison.org
Current News
For Catechists