The St. John Family Center is home to an elevated walking track and gymnasium. The walking track is open to the public and free of charge and the gymnasium can be rented for $30/hour. Please contact Tina Simmonds, our Facilities Coordinator, with any questions or to rent the gymnasium. If you have children, check out our free Eagles' Nest Childcare service that is available for anyone using our facilities.
Hours
Monday – Friday 5:30 a.m. – 9:00 p.m.
Saturday 8:00 a.m. – 3:00 p.m.
Sunday 1:00 p.m. – 7:30 p.m. (September 15 – May 15 only)
NOTICE: Walking track will be CLOSED on Saturday, October 7!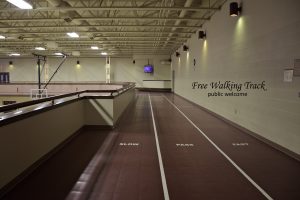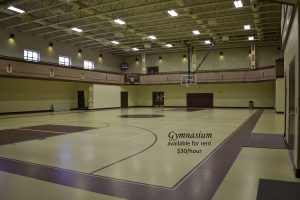 Tina Simmonds
Facilities Coordinator
(810) 652-0304 ext. 269
tsimmonds@stjohndavison.org