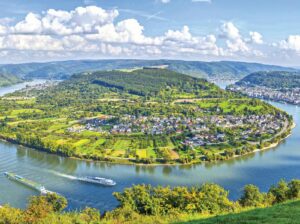 Join Fr. Andrew on a trip down the magical Rhine and Moselle Rivers, September 19-27, 2024. Highlights include: Zurich, 7-Night River Cruise, Rhine River, Strasbourg, Speyer, Mannheim, Lorelei Passage, Cochem, Moselle River, Bernkastel, Wine Tasting, Cologne, and Amsterdam.
For more information about the trip, please visit: https://gateway.gocollette.com/link/1146076
To view the flyer, please click here.
To view the recording of the zoom presentation, please click here.